Highlights
♦ Excellent reading ability
Megapixel CMOS,achieve excellent scanning and depth of field effects,advanced 2D imaging technology,achieve omnidirectional reading,and has excellent motion tolerance,can read 1D/2D barcodes for daily use.
♦ Excellent reading experience
Green dot technology,vibration motor,loud beeps provide good reading feedback.
♦ Strong and durable
T10-70 series has been tested to withstand the harshest environment. Its industrial grade reaches IP65. It can withstand 5000 rolls within 1m and 50 drops from 2m to the concrete floor.
♦ Multiple scan focus options
According to actual applications, there are three scan focus options (SR--standard distance version, WA--wide-angle version and DL-- high-density version) to improve productivity
Product Details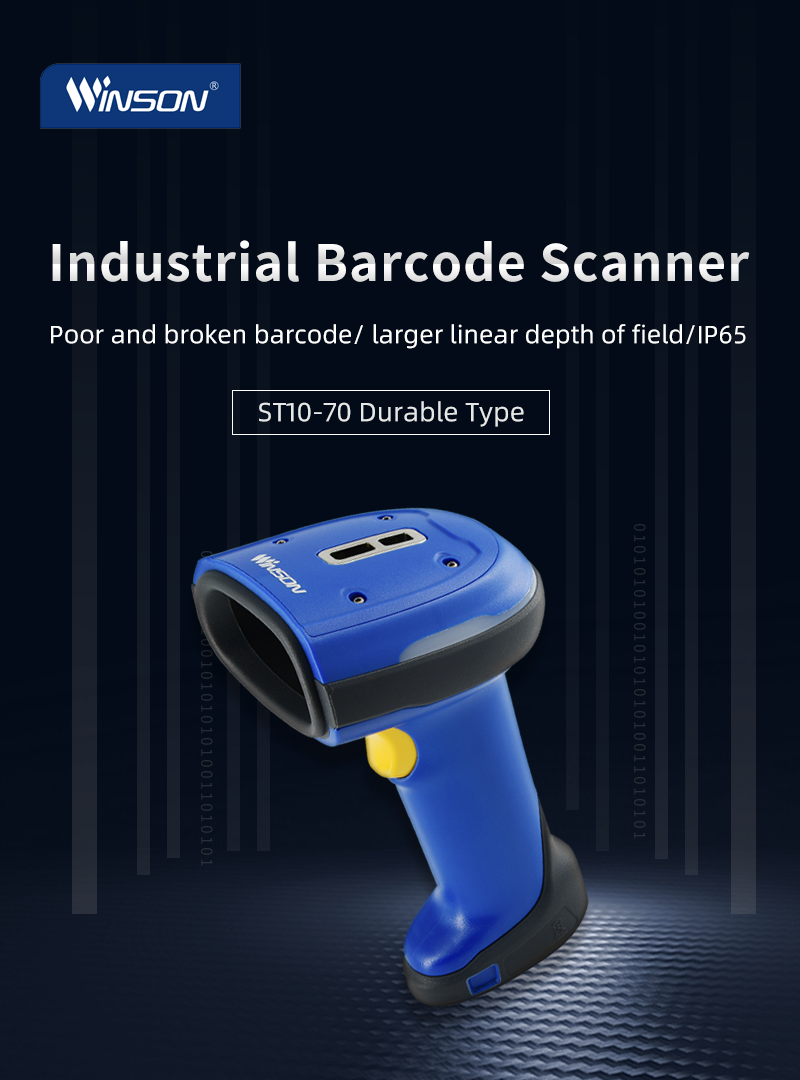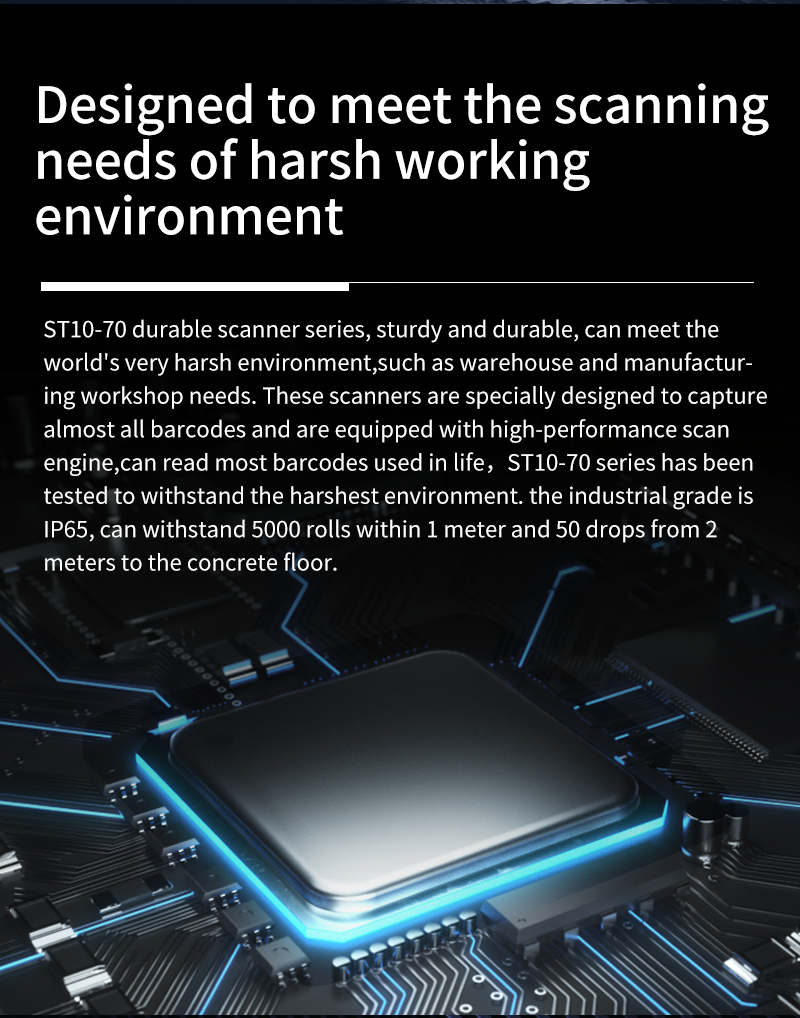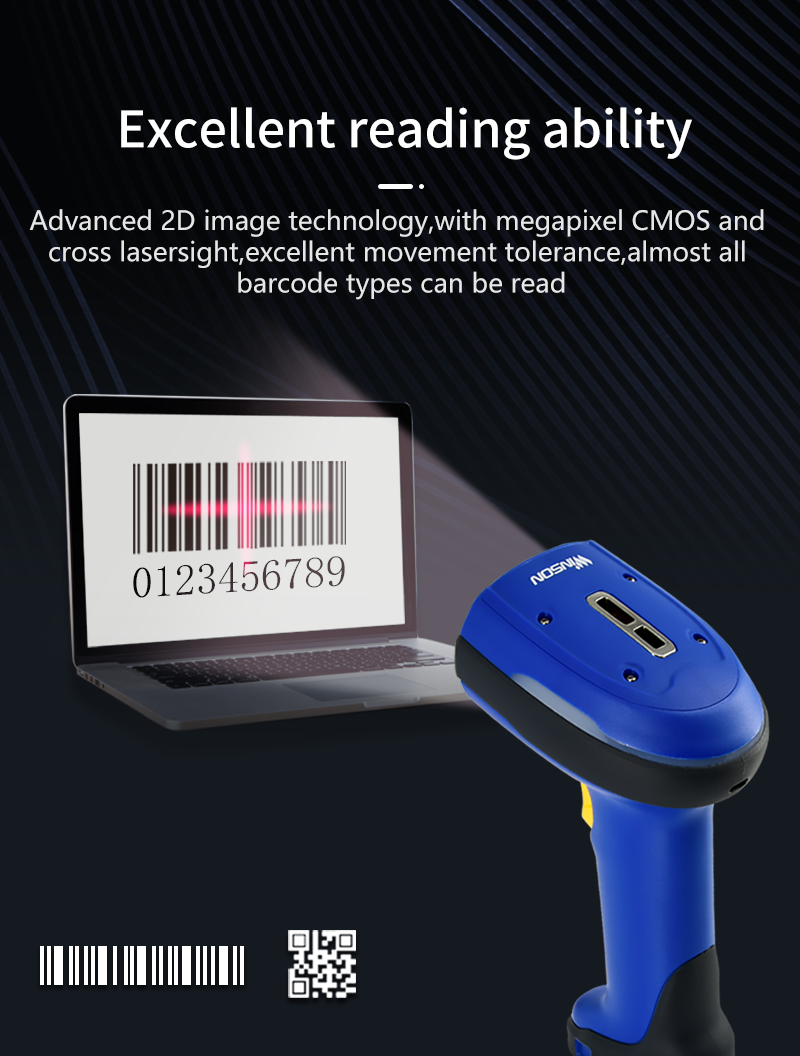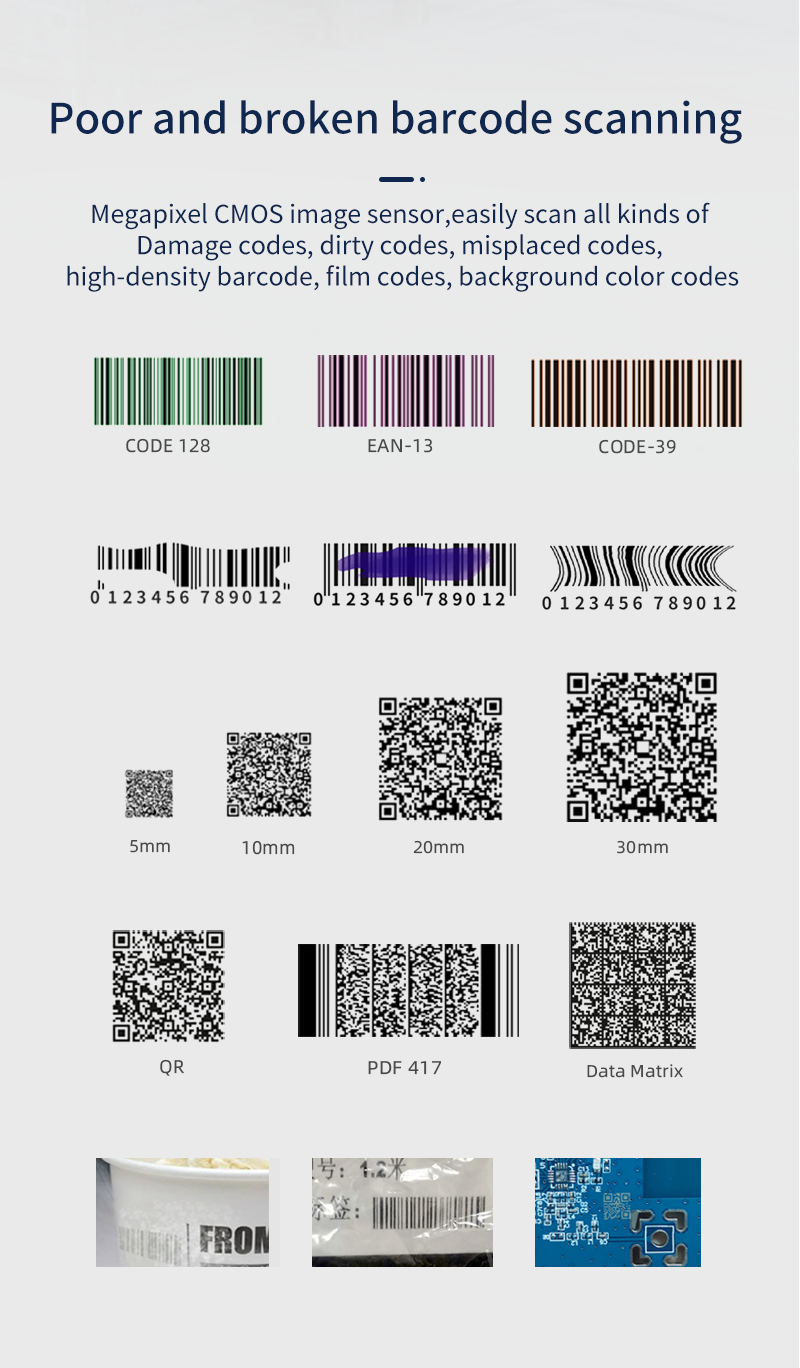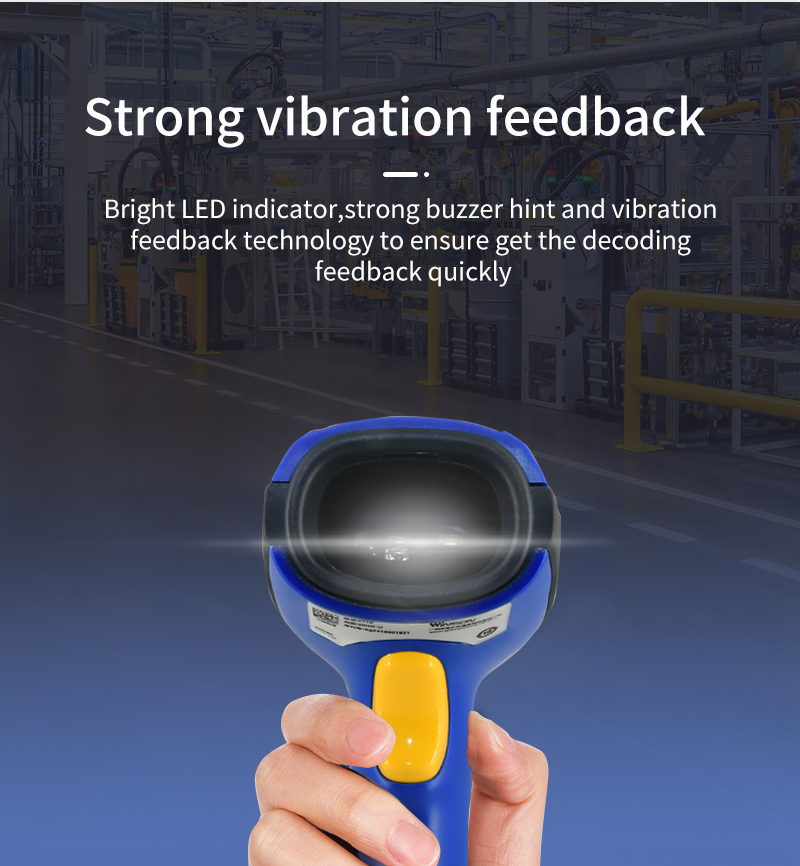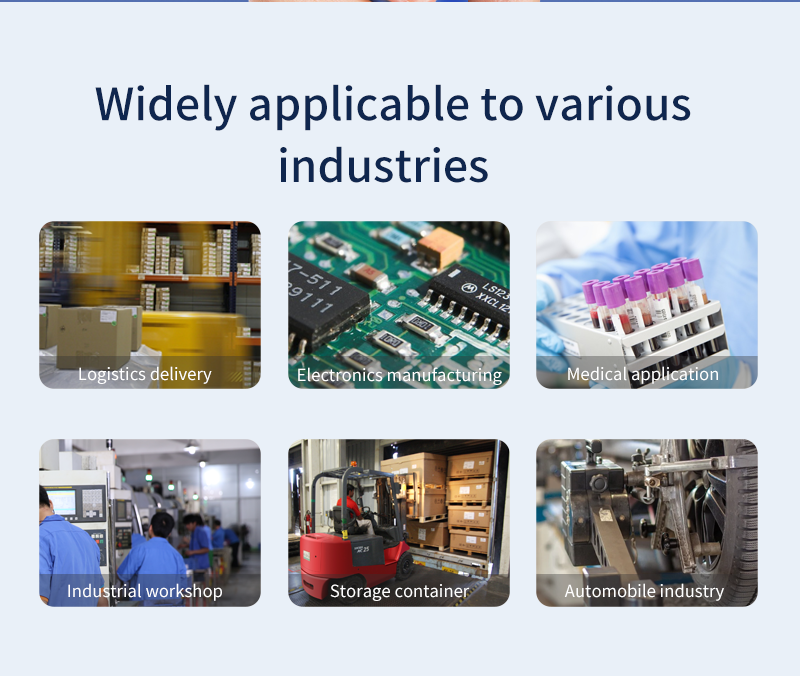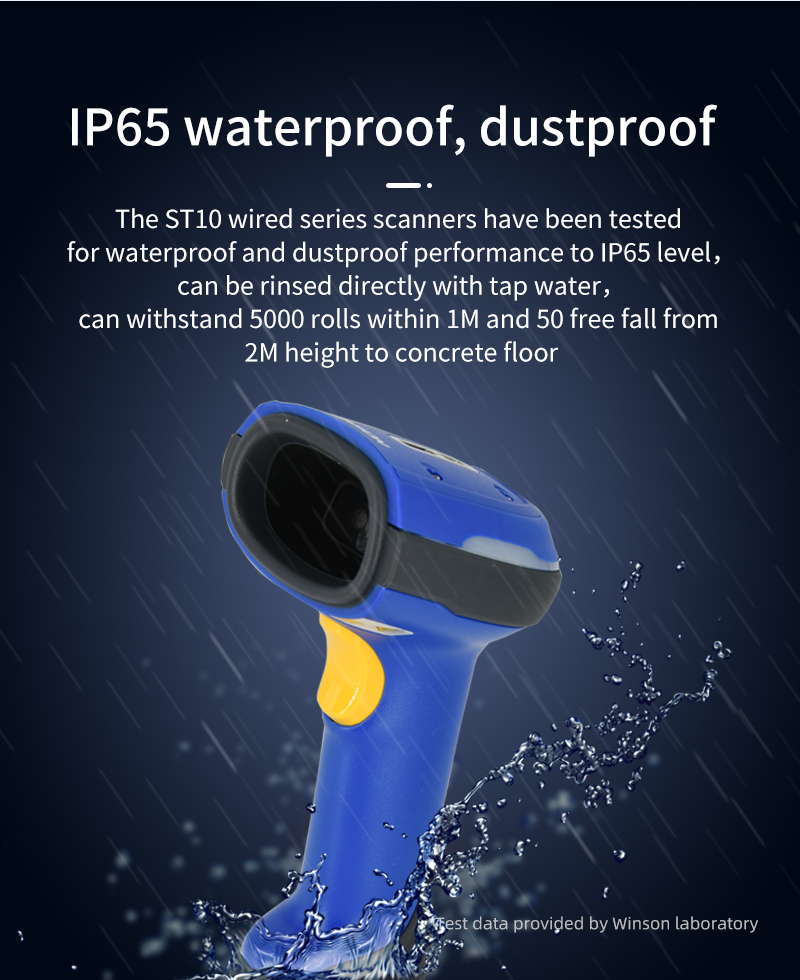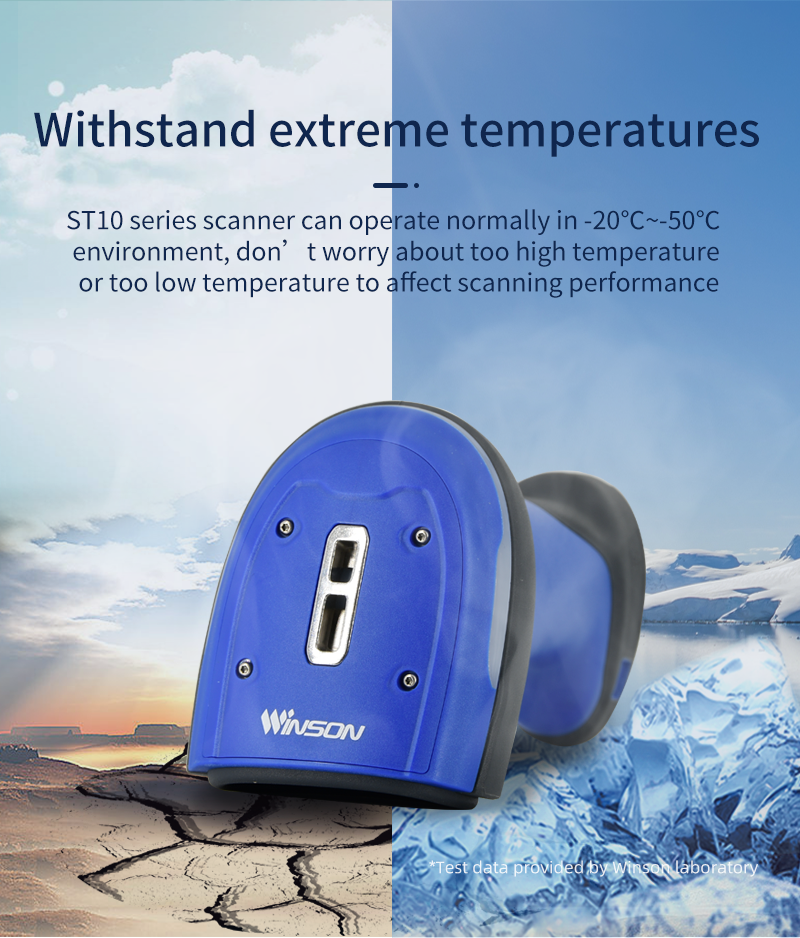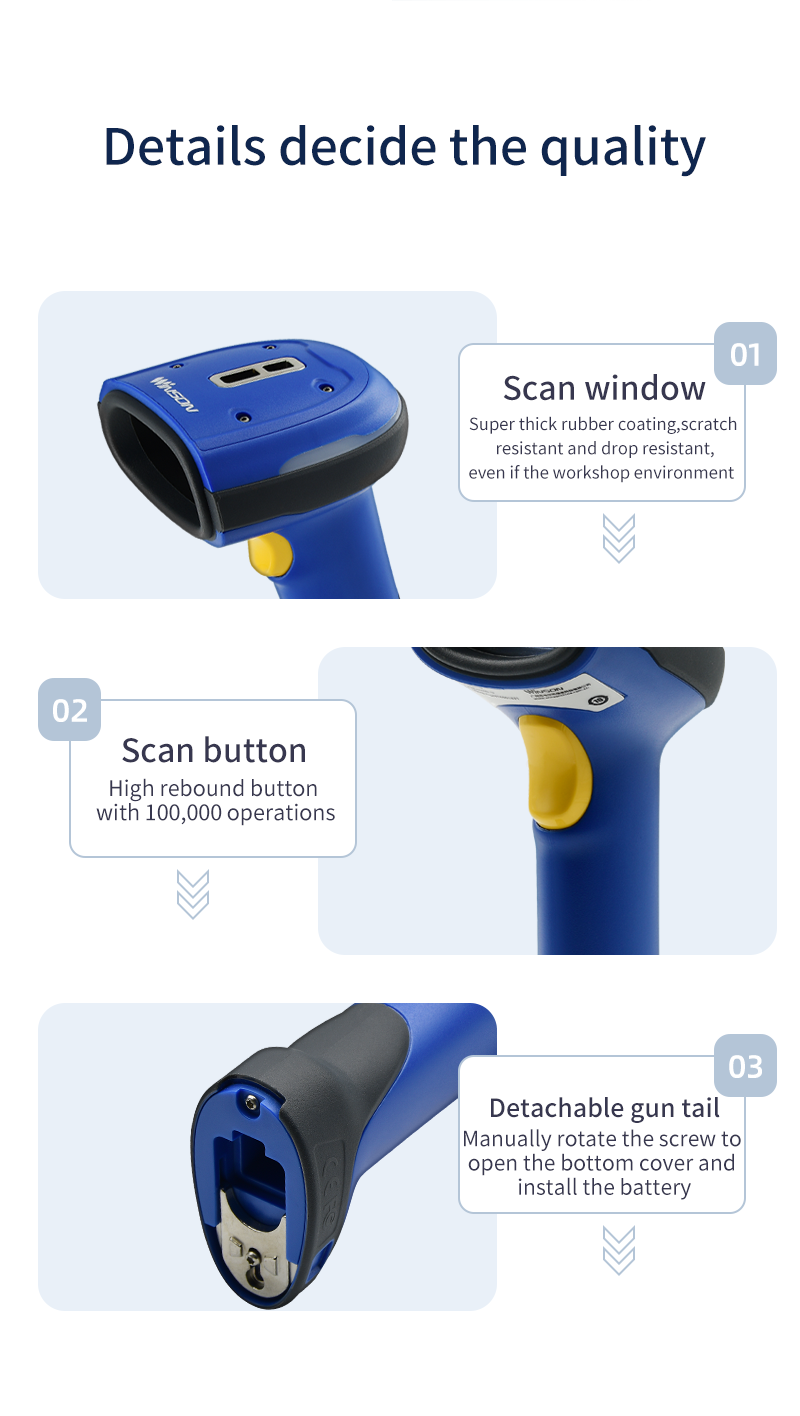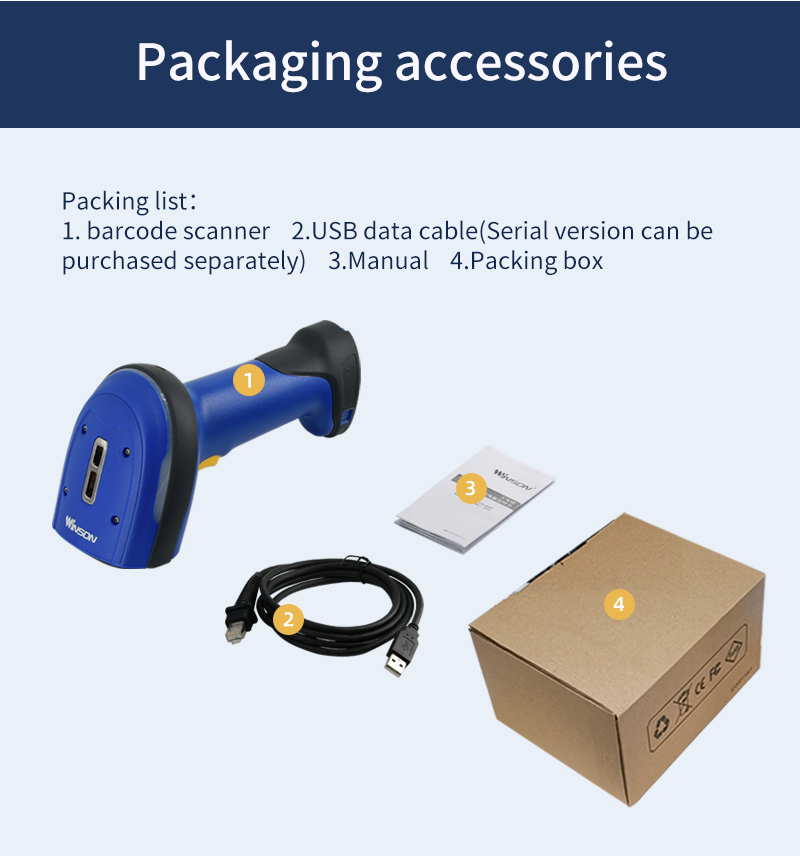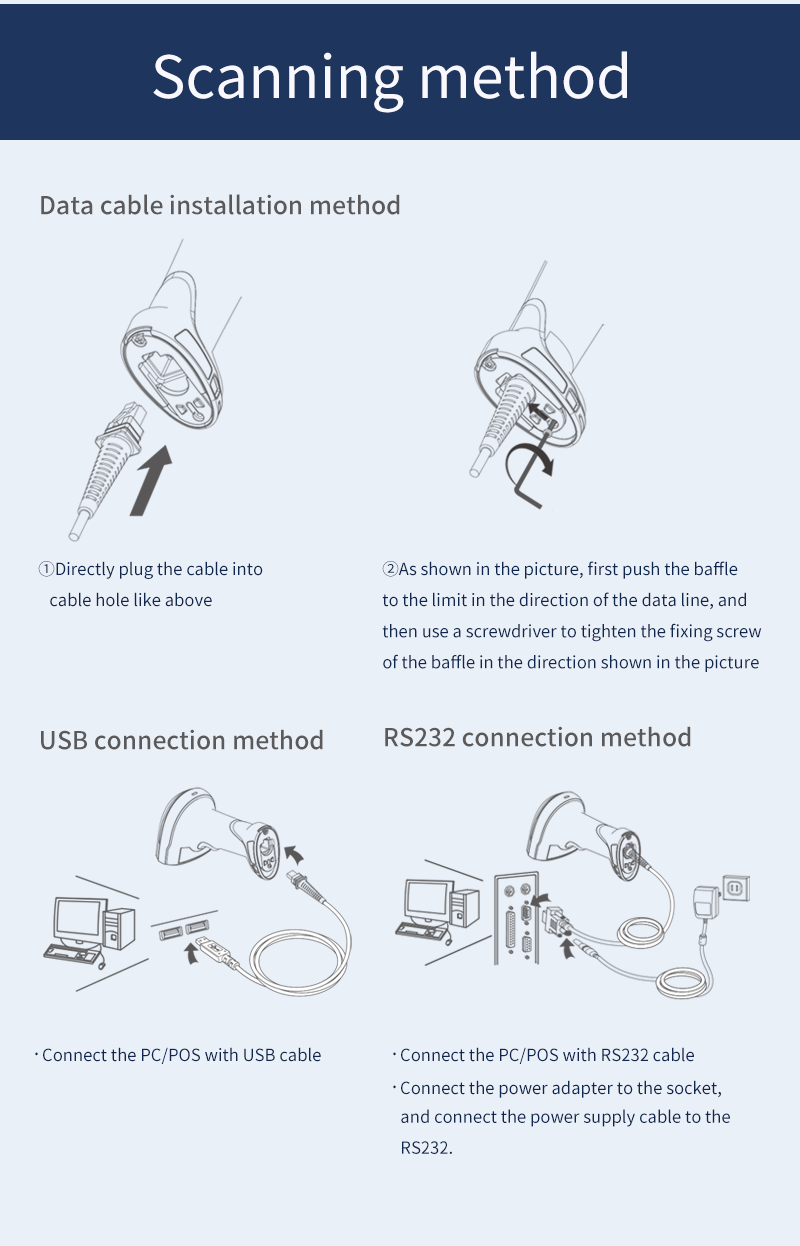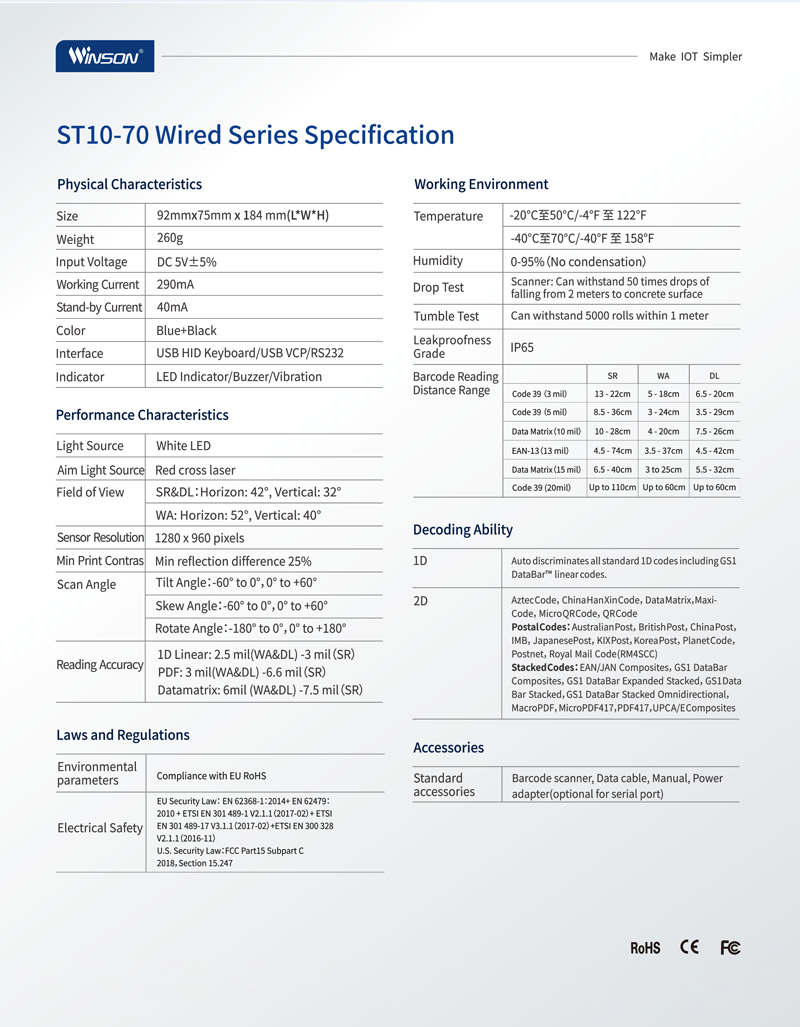 ☞
Wireless Scanner
☞
OEM Desig
n
☞Certifications
☞
Product Guide
☞
Industry News
☞
Company News
☞
Quality Control
☞Exhibition Information